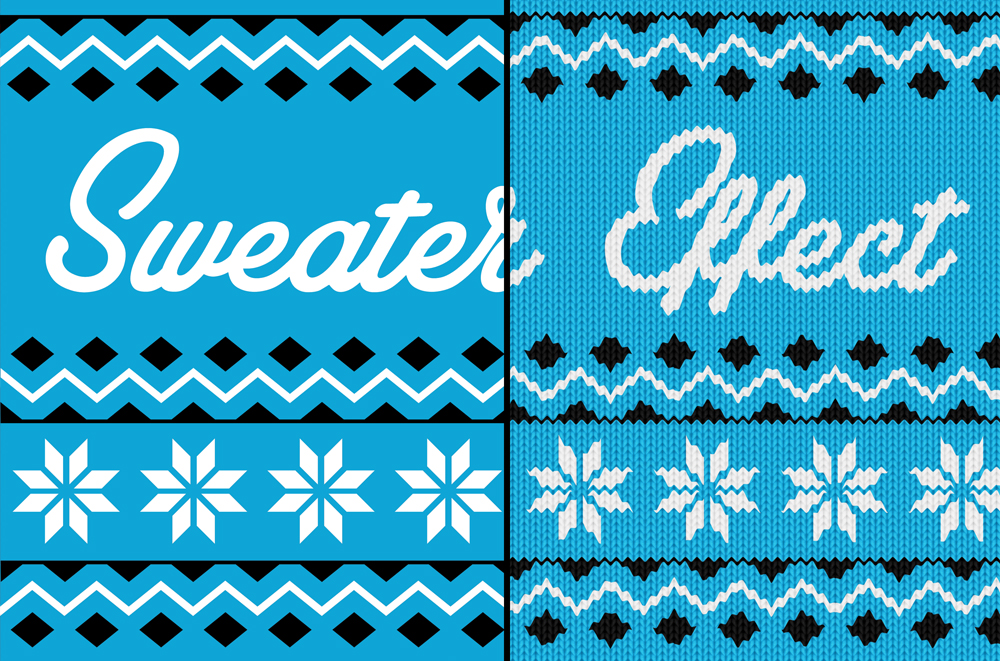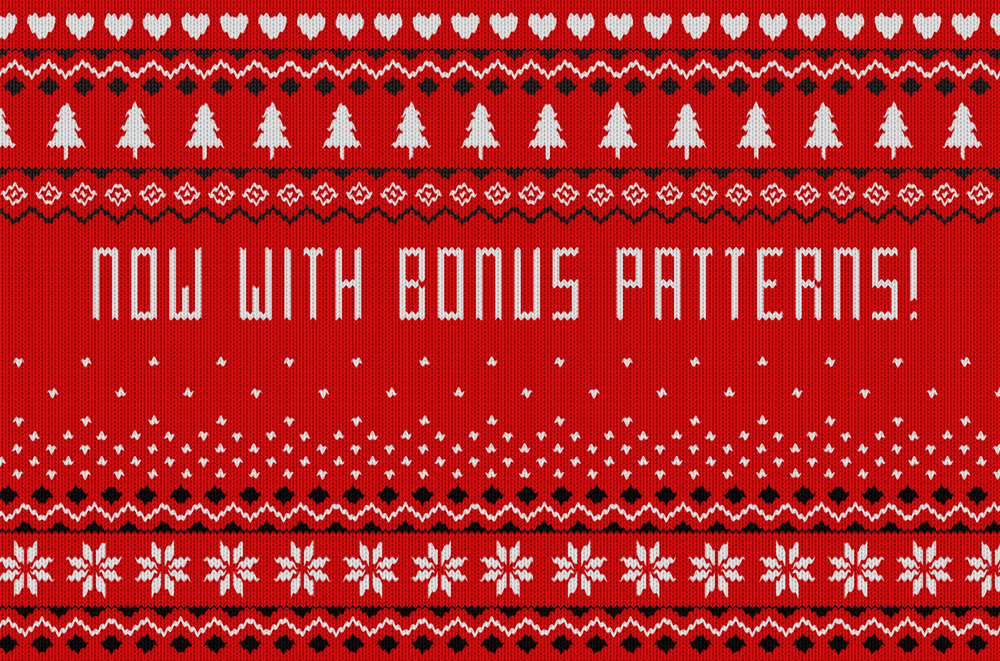 Christmas Sweater Effect
Looking for something unique this holiday season?
Introducing...the amazing Holiday Sweater Effect generator. This is the original and top selling sweater texture generator--it'll make any image look like it's knitted by Grandma!
Load up the effect in our template, choose the intensity of your effect, insert your graphic, and you're done!
Want a more drastic effect? More highlights or shadows from the knitted texture? Thicker knits? We've made it easy for you.
Perfect for banner ads, invitations, posters and more, The Sweater Effect:
Supports full color images.
Is easy to fine tune.